At my recent exam results release day for my graduating class, I had parents commented that they do not know what kind of magic that I had performed to help their child do well in her national examination.
It was certainly meant to credit the child's achievement to me.
I told them that their child has the ability to do so but she was hindered in her learning due to lack of confidence.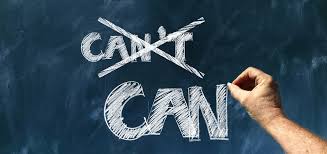 We simply need to let the child taste little successes and build her confidence.
Since I would not be her teacher anymore, the best thing to do was to get her parents and my student to have the right mindset in believing in her own ability to learn.
She may face different types of teachers next year so if her achievement is not dependent on her teachers, she would be able to learn independently with greater confidence.
She needs to believe that she can do it and it does not depend on me anymore.
If she still chooses to believe it was due to me, she may be struggling when she enters Secondary School next year.
A successful education should allow her to learn independently with confidence based on her own ability and forget about her past failures.
Never give up even if one fails the first time but continue to push forward to reach the goal of learning.
It was hard to convince her parents as they credited the success to my effort.
I did put in effort but the main issue with her was really her confidence in learning.
This is just a short sharing about the need to build confidence in kids to believe they can learn even if they have faced many past failures.
Disclaimer: This is my personal reflection and I am not in any position to instruct anyone what they should do. I am not responsible for any action taken as a result of this post. My post can only be a reference for your further research and growth. By reading this post, you acknowledge and accept that. All images and pictures were taken from google images that are free from copyright under labelled for reuse.